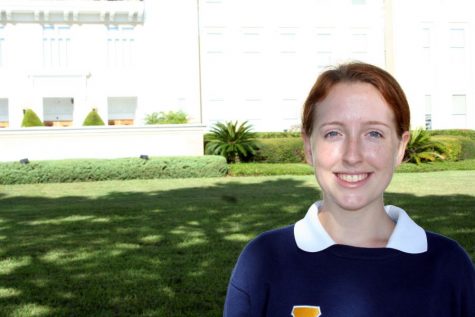 Sara Phillips is a first-year Achona staff member and a current Junior. She was drawn to Achona because she constantly finds herself reading the news. Phillips particularly enjoys
Yahoo! News
,
Twitter
, and the
"Daily Mail"
story on
Snapchat
. She has also been a member of both the  Ambassadors Club and Key Club since her sophomore year, while also competing with the Cross Country and Tennis teams. Phillips has been at Academy for 13 years, and is excited to finally experience Junior Ring and applying for a mission trip. When she is not at school, she enjoys reading non fiction and sci-fi novels, indulging in the newest Netflix shows, and watching documentaries; her favorite being
Exit Through the Gift Shop
. Phillips also  participates in a high school engineering camp in Westchase called "Adventures in Engineering". She is looking to pursue engineering in college and beyond, hopefully studying at a school in Colorado after high school. She is passionate about sustainable energy, especially in cars, and hopes to improve the way we use energy in our world.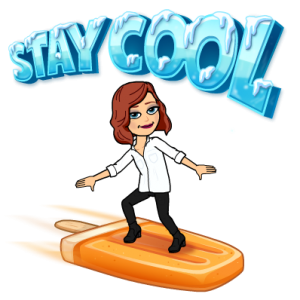 Sara Phillips, Junior Staff Writer
Jun 18, 2017

Class of 2017 Graduates

(Story)

May 19, 2017

Senior Farewell: The Final Sendoff

(Story)

May 15, 2017

What is an SAT Subject Test and How Should I Prepare?

(Story)

May 08, 2017

Seniors Bring Awareness Through Teen Court

(Story)

Apr 27, 2017

Brainstorming for College Application Essays

(Story)

Apr 19, 2017

Haley Palumbo Introduces 'Girl Rising' to AHN

(Story)

Apr 03, 2017

An Investigation Into AHN'S Rat Infestation

(Story)

Mar 22, 2017

How To: An Ambassador's Guide to Phonathon

(Story)

Mar 06, 2017

Feelings When You Get a College E-Mail

(Story)

Feb 24, 2017

Advice for Class Scheduling

(Story)

Feb 13, 2017

5 Ways to Avoid Getting Sick

(Story)

Feb 03, 2017

Hunger Banquet Raises Awareness

(Story)

Jan 24, 2017

Academy's Car Essentials

(Story)

Jan 21, 2017

Best Spirit Weeks of the Past

(Story)

Jan 10, 2017

16 Things We Won't Miss About 2016

(Story)

Dec 06, 2016

New Bishop Appointed to Diocese of St. Petersburg

(Story)

Nov 15, 2016

5 Power Breakfasts to Enjoy in Under 10 Minutes

(Story)

Nov 08, 2016

Revelations on Amelia Earhart's Disappearance

(Story)

Nov 01, 2016

Elevator Rule Proves Controversial

(Story)

Oct 25, 2016

Five Movies For Getting Into the Halloween Spirit

(Story)

Oct 18, 2016

Coast Bike Share Makes Exploring Tampa Easy

(Story)

Oct 06, 2016

Heritage Center Honors Our History

(Story)

Sep 30, 2016

How To Prevent Negative Effects of Tech Use

(Story)

Sep 16, 2016

SpaceX Explosion Leaves Scientists Puzzled

(Story)

Sep 08, 2016

The Odd Couple Will Bring Laughs in March

(Story)

Aug 30, 2016

Smoothie Prices Rise

(Story)

May 20, 2016

10 Things Students Will Miss About French

(Story)